M-PURE oXy with Bioxigen ® technology is based on the impact ionization process, in other words the collision between fast-travelling particles energized by an oscillating electric field. Ions are atoms or molecules that have given up or acquired electrons.
Specifically: atoms that as a result of the collision lose one or more electrons become positive ions, and atoms that as a result of the collision gain one or more electrons become negative ions.
The principle described above has been applied to innovative devices and materials used to develop a special electric condenser for generating controlled ionization of oxygen, water vapor and nitrogen molecules in the air. This ionization process then triggers redox reactions on volatile organic compounds, thus reducing pollution inside the environment, in a way that can be calibrated and sized, and whose effects can be measured. As concerns microorganisms, ionization damages cell membranes, inhibiting their vital functions. Energy consumption is extremely low, from just 7 to 60 Watts, and therefore perfectly compliant with energy saving requirements.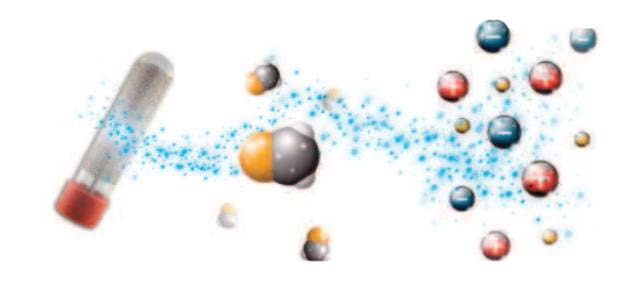 Bioxigen® technology:
removes continuously airborne microbials;
reduces specific volatile organic compounds (VOCs) from indoor air environment and surfaces;
reproduces in indoor areas the disinfection phenomenon that naturally takes place outside, with no chemical additives in a continuous and controlled way, ensuring the well being to people;
is used in all fields where it's necessary to prevent and reduce chemical and biological contaminants (health care sector, food industry, residential, and commercial buildings);
drastically reduces the microbial load in all areas in contact with the air stream.
Tests have demonstrated the benefits of applying this technology, guaranteeing:
REDUCTION OF VIRUS
MICROBIAL REDUCTION
LESS AIRBORNE ALLERGENS
LOW POWER CONSUMPTION
STOP TO THE PROLIFERATION OF MOLD
HEALTHIER ENVIRONMENT
IT IMPROVES THE FOOD PRESERVATION
IT REDUCES HARMFUL EMISSIONS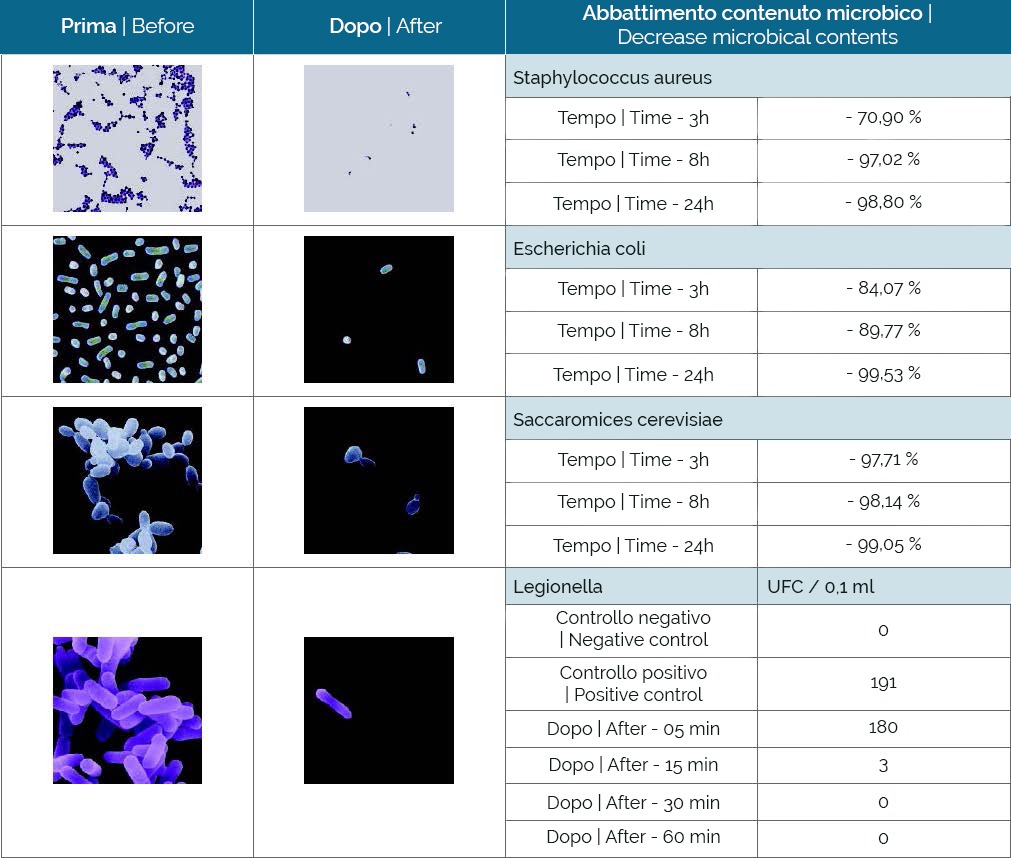 Tests have shown more than 95% of destruction of viruses and bacteria microbial load.
The effectiveness has been also tested against COVID19 virus.
The effects of microbial abatement have been tested and validated by leading universities and by TÜV PROFICERT
All our diffusers can be equipped with M-PURE oXy sanitation system, installed in the plenum and already cabled and connected externally